On October 5th the comic book community lost a great friend with the unexpected passing of Joseph Michael Linsner's Point Man, Zeke Feldhaus. Zeke was a Linsner.com and comic book convention staple whom handled all of Linsner's shipping, ebay auctions, in addition to being his best friend. If you ever had a chance encounter with Zeke whether at a con or online then you are well aware of his friendliness and humor. I had more than just encounters with Zeke... I would consider him a good friend.
I first met Zeke Feldhaus in the fall of 2003 at the September Baltimore Comic Con. Joseph Michael Linser was to be my first interview for a now defunct online web-zine and Zeke was the one I approached first after securing the interview via online communication with Linsner. I was wearing a red shirt with a subtle "FUCK" written on it in the style of the "LOVE" statue in Philadelphia. Zeke wasted no time to point out the obscenity on my shirt and as I visited the Linsner table several times that day I was given the peculiar "Fuck Girl" nickname by Zeke. This name ended up putting off some fellow Linsner fans but they didn't know the rapport Zeke and I had! The interview went well and a friendship between myself and Zeke was born. We communicated via IM and email (where he was quick to tell me all about the latest news in regards to his awesome wife and son) when not hanging out at comic conventions we both attended. He was always concerned with me, my love life, and I felt a sense of compassion and affection that garnered my nickname for him: Uncle Zekey.
I remember meeting Eva Hopkins (Linsner's "Office Goddess" and comic book creator in her own right) through Zeke, as soon as Zeke said "This is Mary Brickthrower," Eva replied sincerely "FUCK GIRL!" Knowing that Zeke talked about me to his other friends just proved that our friendship was real in some sense to me. I will never forget attending his birthday party in Pittsburgh or spending an evening with him sharing beers and stories in Philadelphia. He was a dear dear person to me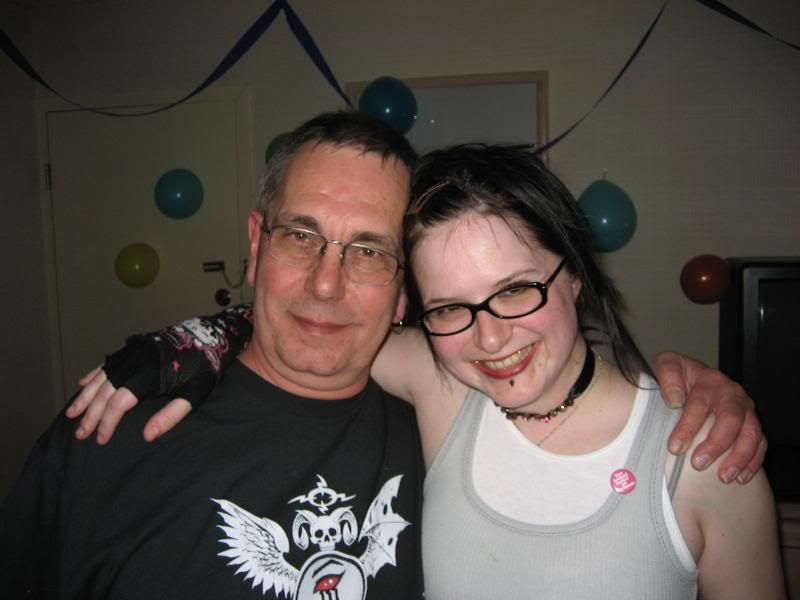 . When I introduced him to Sean McManus, my now-boyfriend, Zeke told Sean to "take care of me." Sean has adhered to Zeke's words as if they're law.
Zeke was struggling with lung cancer but was not public with his ailment b/c he never wanted to burden anyone. In truth, it had been a few months since I last spoke to him but my feelings for my beloved "Uncle" were always there, always strong. He was 60 years old...too young to be taken.
Zeke Feldhaus is survived by his wife Helen and his son Jake. To make a donation or send a card to Zeke's family, please follow this link to the Zeke Feldhaus Memorial Fund (to help pay for Jake to go to college):
LINSNER FORUM _ DONATION INFO
Cheers Zeke! <3 With much love and much tears, Zeke will be truly missed by me, his family, his friends.
++++++++end of transmission+++++++++